Christmas party menus from £45.50
Spriggs Alley
Chinnor
Oxon OX39 4BX
Tel: 01494 483011
Email: info@sircharlesnapier.co.uk
10 mins from M40 Junction 5 or 6
Oxfordshire Restaurant with beautiful gardens & beechwood walks
Christmas Opening Times
Closed Christmas Day & Boxing Day, then open until January 1st
New Years Eve Dinner & Dancing
Closed January 2nd – 16th
Tue – Sat: lunch – open 12noon, last orders 2.30pm
Tue – Sat: dinner – open 6pm, last orders 9pm
Sunday: lunch – open 12 noon, last orders 3.30pm
Mondays: closed, except Bank Holidays
---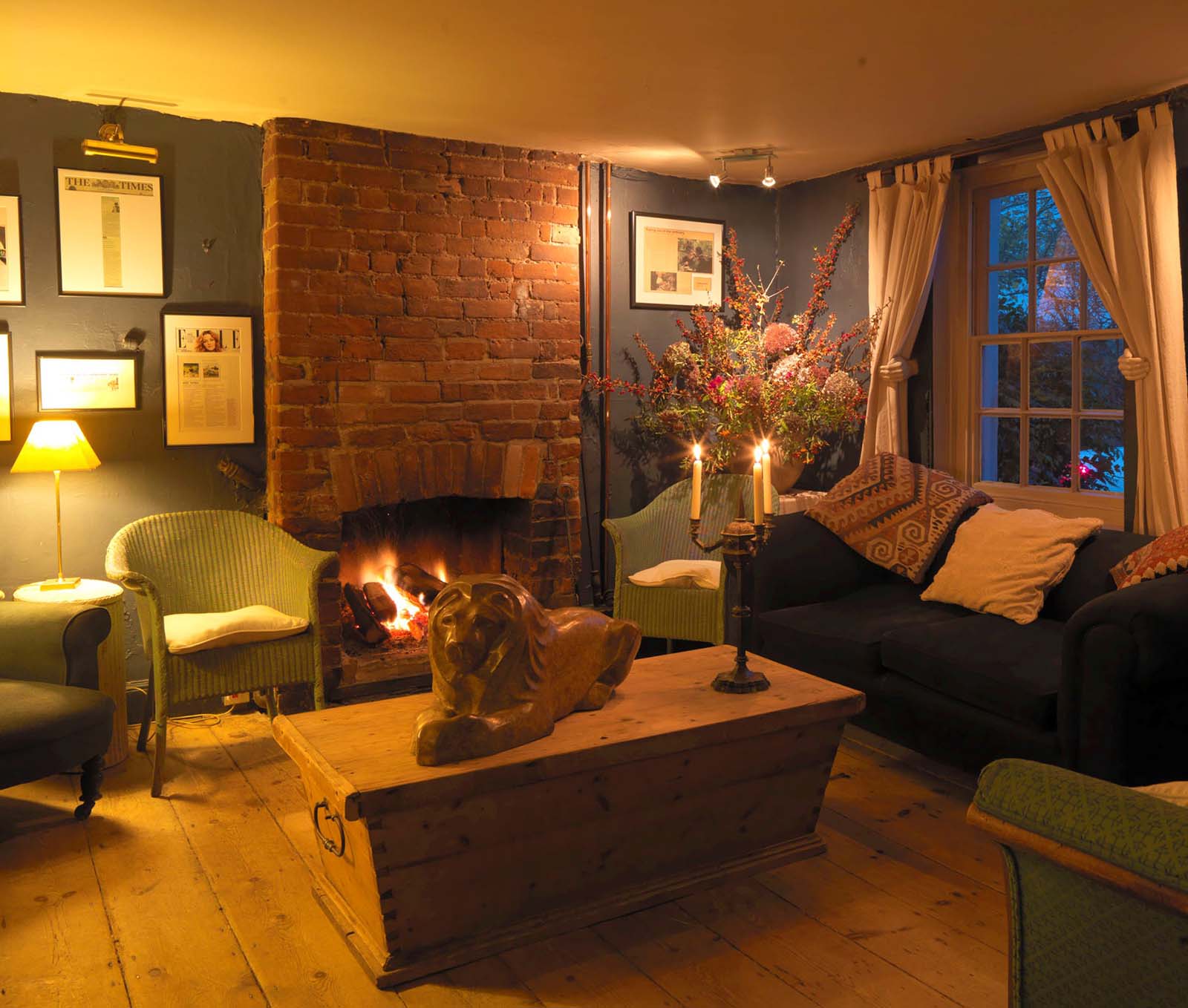 ---
Eating Out – Giles Coren
The Times Magazine
... head to the Sir Charles Napier at Chinnor, beloved of local boy Raymond Blanc (whose Manoir aux Quat'Saisons is just around the corner), where I went with an old mate for a midweek jolly, and very jolly it was too. We sat outside under mature vines and honeysuckle with beautiful flowers on the tables, and views out towards the fields and woods (where we went for a walk before coffee) that teem with wild garlic and roe deer, both of which made it onto our plates.
With a marquee to expand outdoor dining in case of further lockdowns, there is the sense here of being at a very posh wedding (Hugh Grant posh), but with catering well above the norm: gorgeous breads, dressed crab on a set pea mousse, wild garlic risotto, excellent venison, a top tarte tatin... Who needs the Colombe d'Or in Saint-Paul de Vence when you've got the garden of England? Well, a garden in England.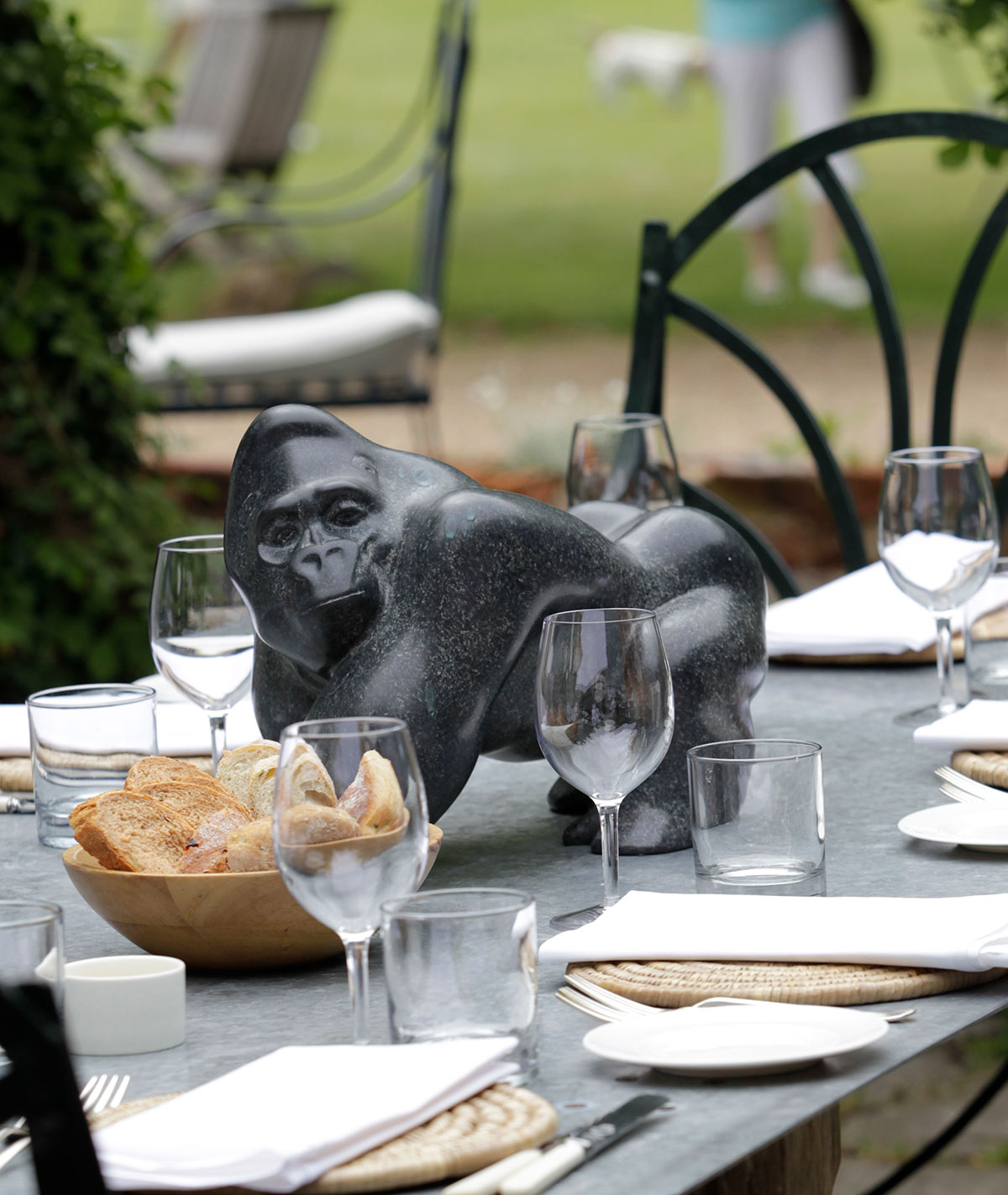 ---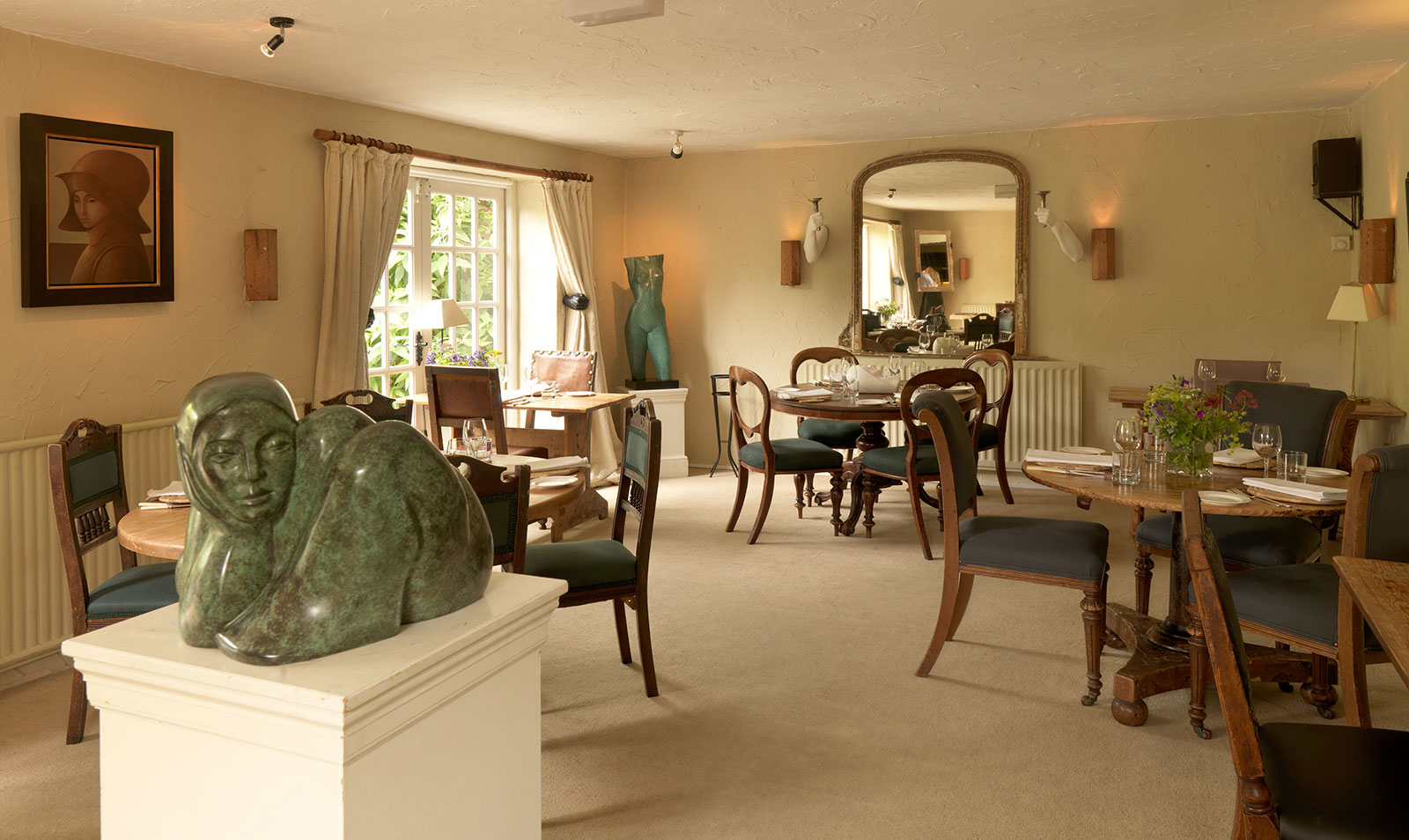 Raymond Blanc - My favourite Sunday lunch spot
The Sir Charles Napier, near Oxford, is one of my favourite places to enjoy a long, long lunch with my two sons, Sebastian and Oli, and friends. It has a fantastic atmosphere; I feel so relaxed and at home. The restaurant has a great team, the food is wonderful and the gardens are beautiful - vast and so well-maintained. Sunday roasts at this place are a particular favourite for me.
---
Tom Parker Bowles: Lunch fit for a hero of the Empire
There's a statue of Napier in Trafalgar Square, and a New Zealand town named in his honour. There are also ten or so pubs, one of which, The Sir Charles Napier in Sprigs Holly, Oxfordshire, is a red-brick, wood-beamed place far removed from the hurly-burly of dusty battle and an empire long passed. Deep in the Chiltern Hills, it has an exuberantly flowering garden, where oversized bronze foxes and snails gaze out over an immaculate lawn. We drink pints of local IPA, as small planes scrawl vapour trails across brilliant blue skies, their low drone melding with the growl of distant tractors.
We move, as slowly as those gastropods, from garden bench to small wooden table, in the cool shade of the trellis. And eat fat strands of immaculate crab, picked that morning, fresh as a saline-scented breeze. The delicacy of the white meat offers sweet contrast to the marvellously murky depth of a brown crab mayonnaise. There's a sly honk of horseradish, and intense tomato consommé that seems to contain the very essence of southern summer.
Sara's salmon reminds me quite how beautiful the fish can be, all gentle cured, vivid amber translucence, coated in a slip of herbs. A lone asparagus adds a last gasp of late spring, the splodge of Avruga caviar a gentle salty kick. It's a dish of immaculate poise and balance, as pretty as a Fabergé brooch. Even chicken, one of those meats I tend to avoid in restaurants unless it's deep fried and squawking with chilli, is memorable, poached soft and tasting of a life well lived. The sauce, spiked with vin jaune, is both rich as a Home Counties Porsche dealer and as light as the cut of his jib. Morels add honeycombed extravagance, Jersey royals their ephemeral scent of virgin soil. Like the salmon, this is English summer deluxe, cooked with the most delicate of hands.
When it comes to the steak, though, there's no mucking about: a great hunk of chewy, well-bred rump, cooked rare and oozing macho minerality. Big fat chips beg to be dunked in a peppery salsa verde, while onion wings are clad in the most billowing of batters. As for a side order of braised baby gem with crisp chicken skin… it's what every side dish should dream of being when it grows up. Service is as sweet as the home-made ice cream. So yup, this is a gastropub, albeit one wearing handmade Lobbs. And like its namesake, it melds the traditional with the quietly modern. It's a lunch worthy of this exquisite English country garden. Sir Charles would be proud.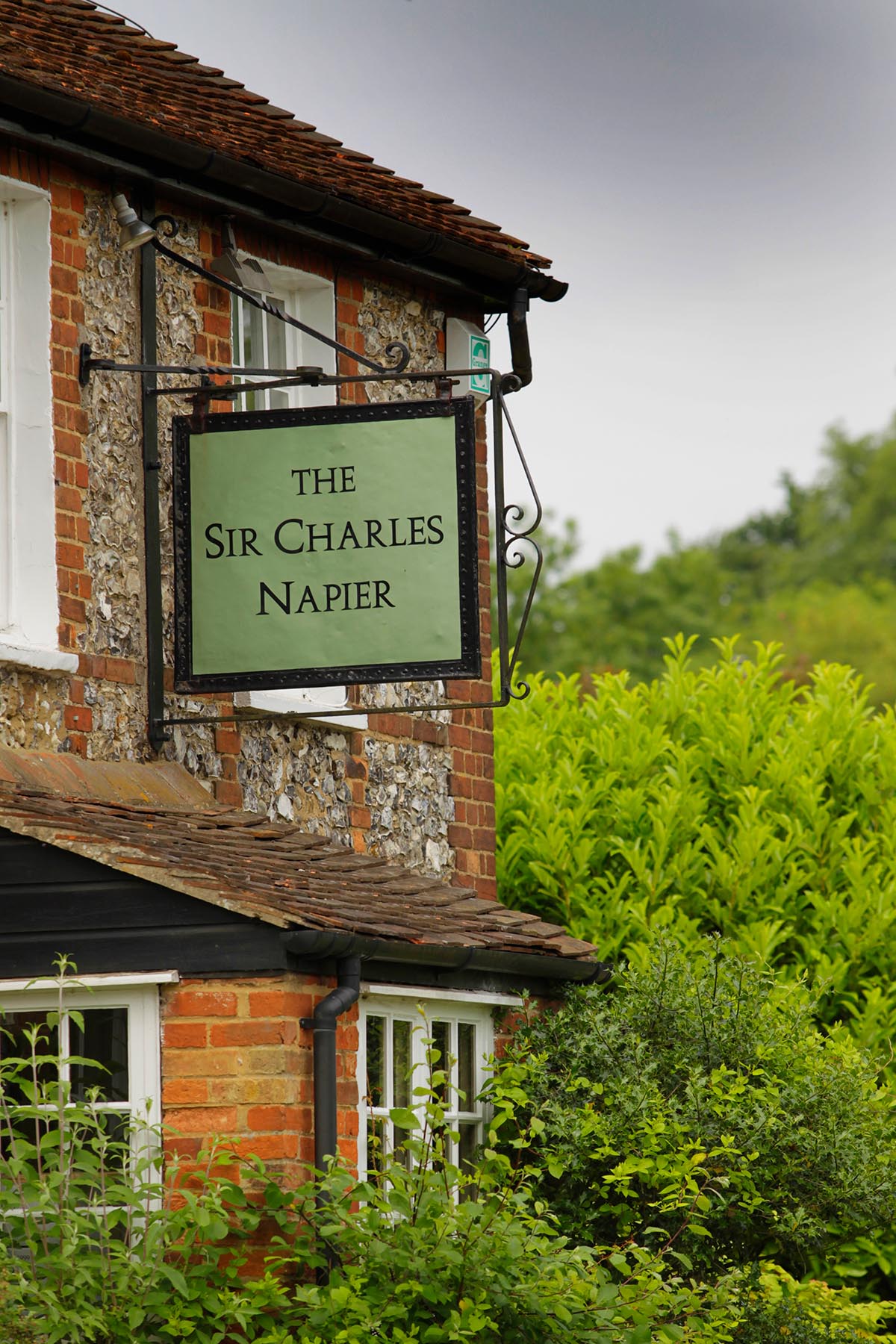 ---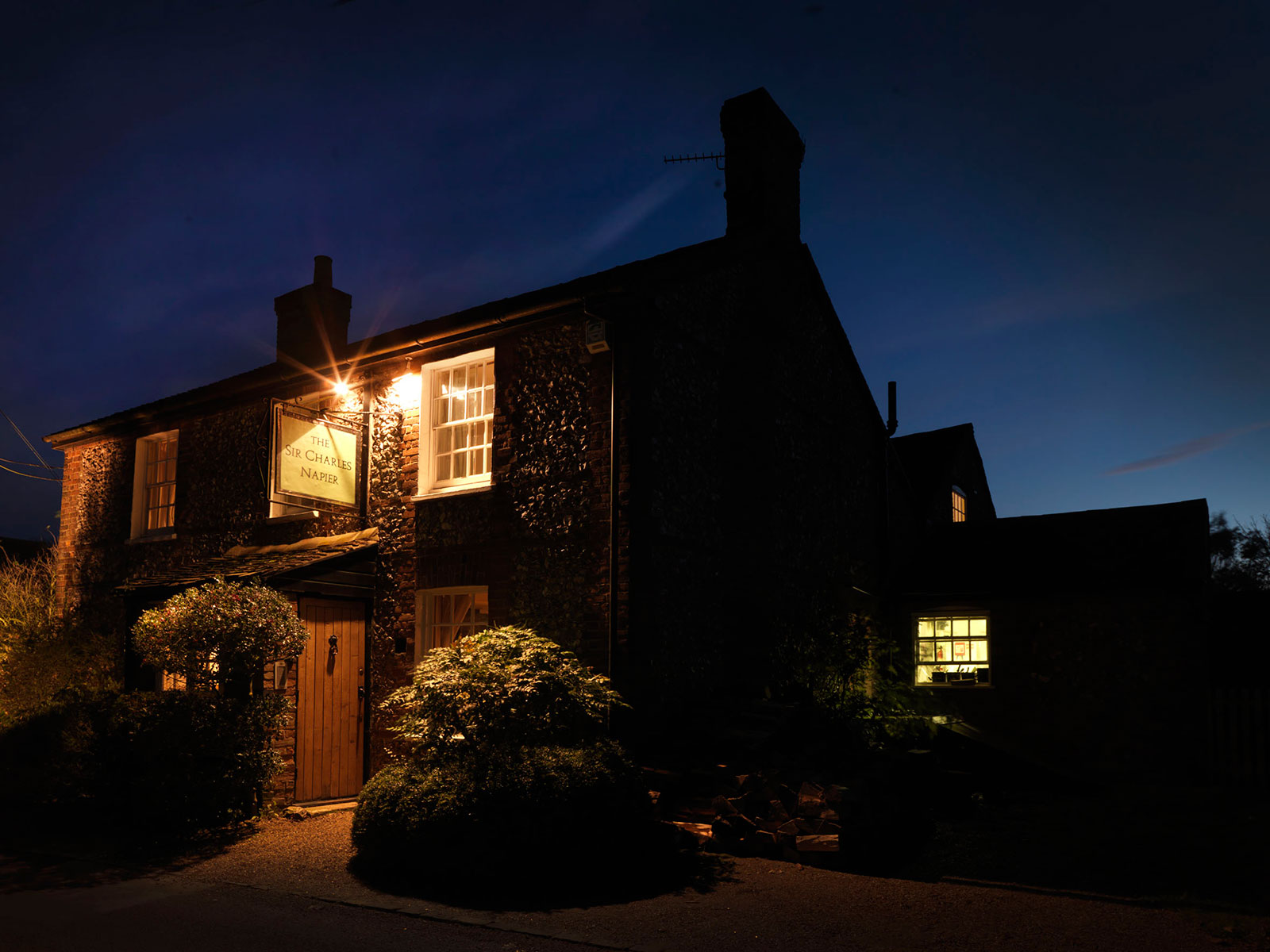 Directions:
Exit the M40 at J6 and take the B4009 towards Chinnor. At the first roundabout, turn right up the hill towards Bledlow Ridge and follow the road to Sprigg's Alley, not turning off anywhere, for about 2 miles until you find us on the right hand side.